Adelaide and St Levan Surgery - Surgery Appointment System "KLINIK"
THE KLINIK SYSTEM IS NOW WELL ESTABLISHED AT ST LEVAN SURGERY.
From 21st June 2023 we are introducing this appointment system at Adelaide Surgery. The system is designed to ensure that you have the right consultation with (or support from) the appropriate healthcare professional in the most efficient way and to make it easier for you to contact us.
Why are we making this change?
The UK is experiencing a shortage of GPs and Healthcare Staff. Plymouth is one of the worst affected cities. This practice continues to lose a considerable amount of clinical staff time every day due to people failing to attend booked appointments. Patients are also requesting GP appointments when members of the wider team can deal with their problem or query. This change will make better use of GPs very limited time and will make life easier for you.
We know that our old system offers a great service. But, we are overwhelmed. Many of the calls we receive do not need the immediate attention that we give or could be managed more efficiently. We need this system to help us, to help you, to get the help you need.
These FAQs should provide you with all you need to know about the system.
Welcome Adelaide and St Levan Surgery
We are committed to learning and to improving the services we offer you.
Our aim is to provide caring, high quality healthcare and advice in a welcoming and supportive environment.

Veteran Friendly Accredited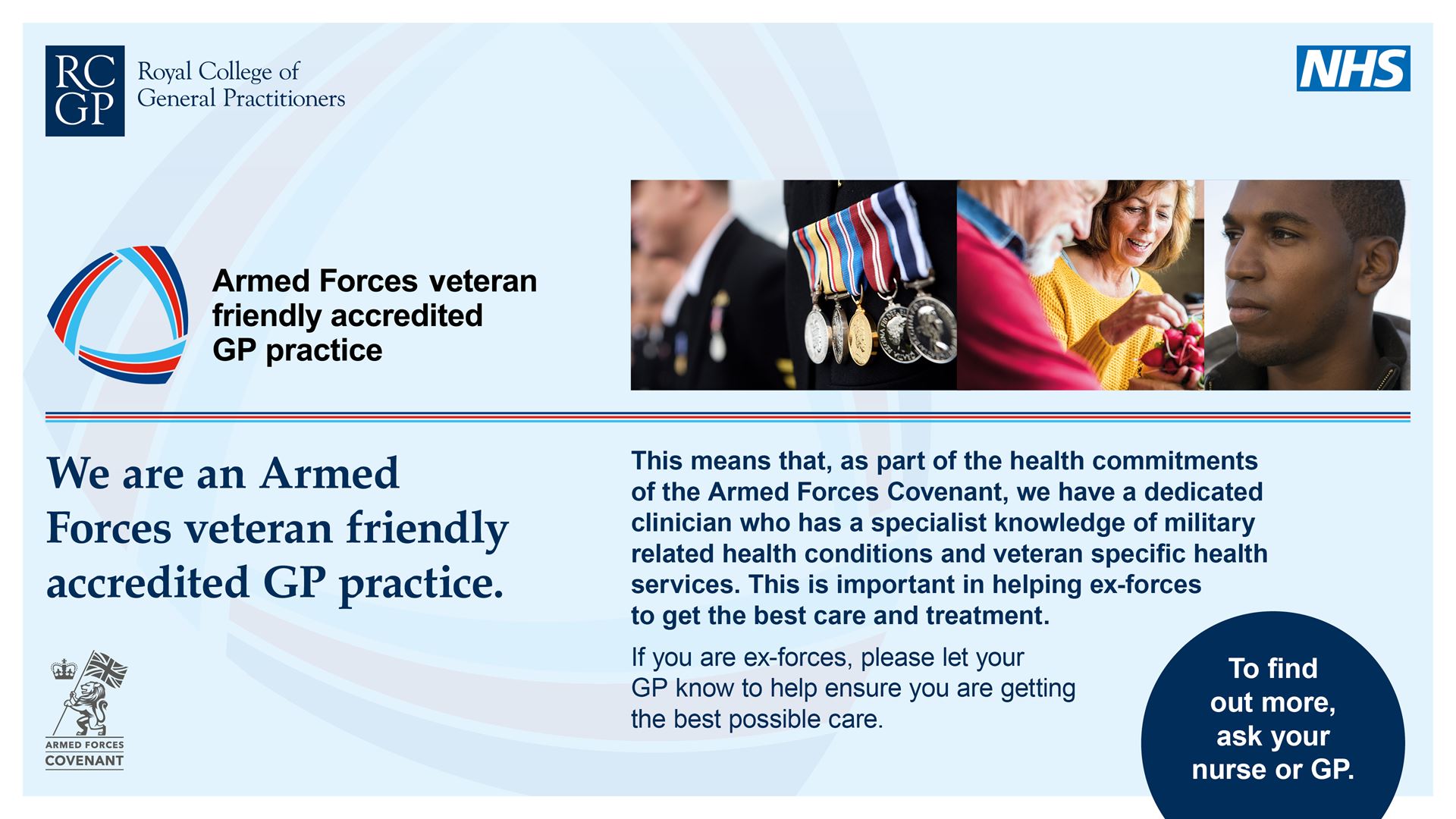 Veteran Friendly Accredited